THE TEAM
Welcome to the award-winning Salon 247! Open since 2009, we like to think of our salon as your home away from home, where you can relax and enjoy friendly, professional salon services over a complimentary cappuccino. Nothing makes us happier than helping people feel strong and confident when they look at themselves in the mirror. We pride ourselves on truly listening to what our clients want and strive to provide them with an experience and a look that sends them off looking and feeling refreshed and beautiful.
Winner of the 2013 John Steinberg Community Service Award, we offer a full range of hair, beauty and esthetic services that are sure to have you leaving our salon with a big smile!
Stylists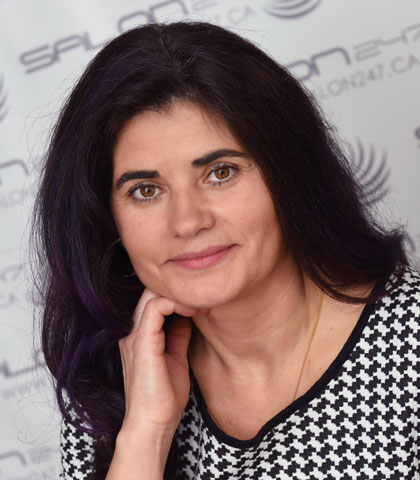 Senior Stylist / Owner
Running her own business was a lifetime dream of Lurdes and she is proud to be the owner of the award-winning Salon 247. She wanted to be a hairstylist from the time she was a young girl, and she is thrilled to be able to do something she loves while mentoring others in her field. Lurdes has been a stylist since 1996, and she still loves meeting new people and helping them look and feel fantastic. Outside of work, she enjoys cooking, traveling and spending time with her family.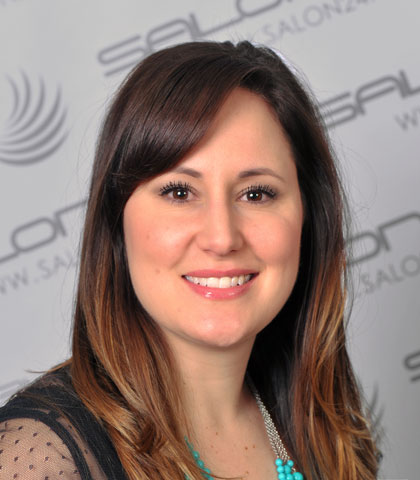 Independent Senior Stylist
Kayla has been a senior stylist at Salon 247 since 2008, and has worked in the beauty industry for 12 years. She chose to become a stylist because she loves working with people and she enjoys being able to express herself artistically on a daily basis. Kayla is always upbeat, and there is nothing in life that makes her happier than putting a smile on someone's face! The many skills that Kayla has obtained throughout her career, plus her commitment to continuing education and knowledge of new styles and trends help her to accomplish just that. She is an excellent listener, which has been essential to building and maintaining the strong, trusting relationships she has with her clients. Kayla enjoys CrossFit training, healthy cooking and baking, and she loves to shop!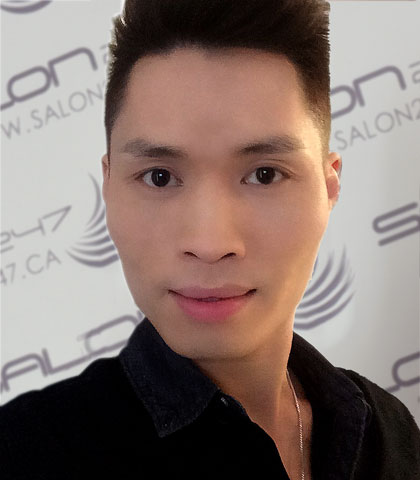 Senior Stylist
Utilizing his creative art and fashion background, Thao has enjoyed a career as a respected stylist and make-up artist for over a decade, with a specialty in personal aesthetics. He studied at Image Group Hair Academy, and continued his training with L'Oreal and Aveda, with additional mentoring by Christo Cox on "all textures" hair. Thao's work has been featured on television, in music videos and theatre, as well as in fashion show events such as Miss Universe Canada, where he helped transform contestant Natalie Gelebova's 2005 bid from dream into reality. Thao's immersive, communicative approach allows the beauty within each client to shine.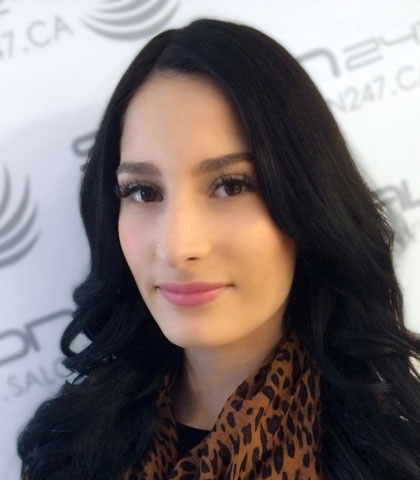 Stylist
Andrea wanted to be a hairstylist ever since she was a young girl experimenting with hairstyles on friends and family. Artistic and outgoing, Andrea is happiest when she knows that her services have helped clients feel confident and beautiful. Andrea is always interested in learning new techniques and regularly takes classes to keep up with current trends. In her spare time, Andrea enjoys hanging out with friends, family and her dogs.
Careers
At Salon 247, we grow together. We consider the continuous development and progress of our employees as imperative. We know our success depends on a team of quality people delivering quality services, always.
We are always looking for experienced local talent, and invite applicants to send us a resumé/portfolio at any time. We are always happy to bring on new members to our team!